RALEIGH FOUND WHAT HE WAS
LOOKING FOR IN MOTHERGOD CHURCH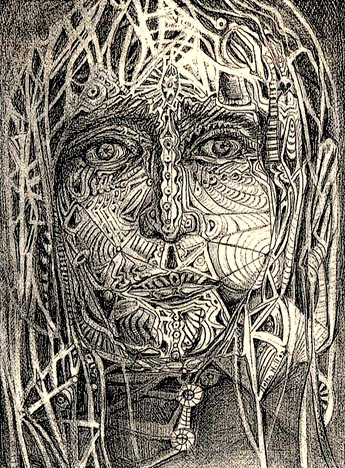 I am a new devotee! I was on my way to my traditional Unity Church as has been my tradition for the past two decades( it is less patriarchal and materialistic/elitist oriented than most traditional Christian/Catholic churches I have attended ) for my Christmas Holiday praises to Yahweh, Yashua, and Mary. I stopped and said to myself "WAIT!"!! I realized I have a new church! My church is now with Guru Rasa and so I turned and went to my library to get on the internet to log in on MOTHERGOD@yahoo.com groups! I wish I lived near Guru Rasa's real Church/Ashram, but it is the spirit that counts in making our respects to the birthrate of our Savior Christ, perhaps more so than actually physically being present at a "Church". One day I hope MotherGod does direct me to find the means and resources to physically attend Guru Rasa's church.
I praise and thank Guru Rasa for her words of wisdom, her interpretation of the dreams, and the great miracles I am now having in my own personal and vocational life. I praise Guru Rasa and Guru Juana for their gifts of spiritual enlightenment. I wish and pray that Guru Juana have a safe and productive trip to South America and I eagerly await her next post, as I learn much from her spirit.
I am happy and grateful with what this website is accomplishing, as I read over this week's postings. Guru Rasa helps so many people on this site alone.
I am so happy and grateful for Guru Juana! When she first came on this site, she stated ,"Why are men allowed on this site!?" I knew that as a man, women automatically see me as a lesser being, due to the sins of my brothers! Guru Juana reminds me of my own sisters and mother, who have been fed up with patriarchy and have much anger and disgust towards men. I was always told I have an androgynous mind, in that although as a really young kid I loved Tonka Toys, motor scooters, and football (traditional guy things); I also liked playing social games with the girls, like pretend tea parties with toy tea cups and practicing being socially graceful. I am glad Guru Juana saw that I do try to be different from other men and appreciate the feminine side of life. I love to kiss the feet of true Goddess Power, as Guru Juana stated it! It means a lot to me that a powerful radical femdom like Juana, accepts and approves me! In fact, it is perhaps the best Christmas present I can receive spiritually! Guru Juana seems happy with many of the male devotees on this site and that is what bringing peace and harmony in the Universe is all about!
Yes, I worship Guru Rasa and Guru Juana and will always be here to defend their honor. As Mistress Erin has noted, I also have seen the miracles through Guru Juana and hope I can lift myself to a higher level of spirituality in the same way.
As flowers bloom, so will all of Guru Rasa's followers and devotees bloom. I pray to MotherGod to be open and accept all suggestions from Guru Rasa on this site. I pray to bloom in Guru Rasa's direction. I have installed Guru Rasa into my heart, and thank MotherGod that I now have protection from the "trolls" in my life ( from Guru's Rasa interpretation of my dream) and can be strengthened by Guru Rasa, as well as the spiritual energy of all the wonderful supporters on this site! I have faith in mankind, after seeing the posts of men and women struggling against the unnecessary turmoil in the world today like William Bond, ACHIM, PB, Erin, Guru Juana, Tony Stark, and others!
May MotherGod bless and direct this site to bring peace , prosperity, and a new matriarchal millennium, as Christ returns. I do believe Christ will come in the form of a woman this time around??
That is just the feeling I get, whenever I sit down and do serious prayer and meditation! Guru Rasa, as always, I wait for your direction. Please accept my donation on it's way to you by snail mail!
Praise MotherGod and Praise to her Son, Jesus Christ! Praise and Bless Guru Rasa.
With service, greatest love, greatest respect, and devotion,

Your Loyal Servant,
Raleigh
December 23, 2005
---
---