MIRACLE HEALING FOR MADAME ANYA!
FIRST ANIMAL DEVOTEE OF RASA!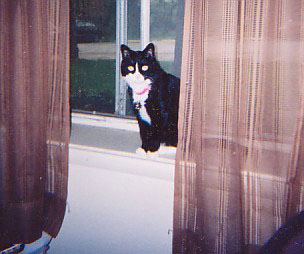 RASA RECEIVED THIS LETTER AFTER HAVING
THE DREAM OF ANYA TURNING FROM CAT TO SWAN
Hello Beloved Rasa! This is so incredible! I believe it completely, because miracles have happened in the past 24 hours.


Anya has been extremely human-like for the last several days. There has been SOMETHING different about her, that I could not explain. When I look into her eyes, she seems like a different person.


Then this morning, I noticed something astonishing about Anya. As you know, she has always had poor health, because she gave birth to her kittens as an 8-month-old, starving stray cat. Our veterinarian (a hard-boiled veteran country horse-doctor) cried when he said, "She gave all of her own strength to bring the kittens to full term." We literally thought that she would die from exhaustion after giving birth to her five perfectly beautiful and healthy kittens.


An aggressive combination of regular and alternative veterinary care helped Anya to survive, but she had several "permanent" disabilities afterwards: an osteoporotic spine, and autoimmune problems manifesting in allergies and rheumatoid-type arthritis.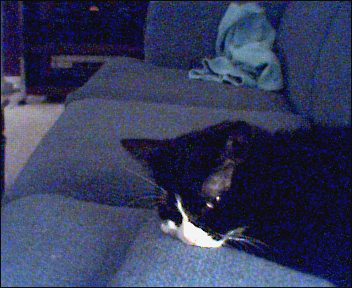 As you know, she takes cortisone injections monthly, and prednisone pills twice a week, as well as glucosamine and other natural remedies. And she has always had such a sensitive spine that she cannot be petted below the neckline.


After giving her three offerings to you, she spent a day sleeping on my shrine. I kept a candle lit since she likes them so much.


Last night as I went to bed, I noticed that Anya was stretching her back to a degree that she was never able to do before. Her range of motion today is 100% of a normal 6-year-old cat. And this morning I can pet her backbone, all the way to the tip of her tail. Instead of crying out with pain, she
purrs with absolute delight and happiness.


Your shakti has brought her instantaneous healing! Perhaps it's because she doesn't have the mental blockages that we humans have, which prevent us from accepting healing and miracles.


I'll keep you informed, but at the moment it sounds like we have a BIG miracle story for the Bastet lists!!!!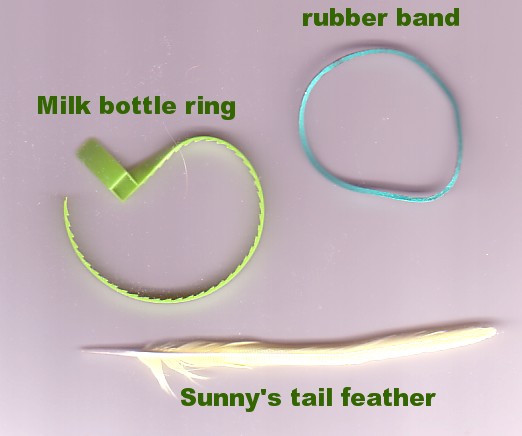 Anya's offerings to Kathleen's shrine to GuruRasa
I'm enclosing a photo of Anya, and a scan of her offerings to you. I found another offering on the shrine today, in front of the "immaculate Kellie (picture of Rasa in 1983)" picture. It's a feather from our parakeet Sunny Delight. Anya collects the feathers that fall from Sunny's cage when she's molting. (Sunny's cage is hung from the ceiling so that Anya can't reach it.) This looks like a tail feather… a real prime collectible for a cat!

Photo of the Rasa which Anya laid her offering in front of
This is a new behavior for her, though she has occasionally placed an offering in front of Bast's image in the past. But she's never done it daily, and not the really good stuff either. She's definitely going through her collection (which she keeps underneath the bedroom dresser) and giving you the best items. She also spends a lot of time just sitting on the shrine now. She is definitely remembering her past life as a Goddess priestess. She even scolded me yesterday because I didn't have a candle -- she waited until I came into the bedroom, and knocked over the empty candle holder while meowing at me. (She's always been vocal and opinionated, and I respect that!)
Love you so much (and so does Anya!),
Kathleen
January 27, 2006
P.S. I have some smaller pendants which I can put your picture in...obviously, Anya has joined the devotees club! So a pendant is on its way to her collar!
DISCUSSIONS ON
---
---