NEW DEVOTEE IS REGIONAL
DIRECTOR IN AFRICA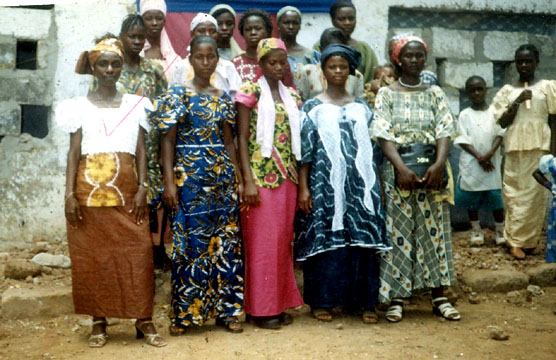 Cecilia (Abu-bakr kainte) marked with check & her church
AFRICAN DEVOTEE CECILIA IS NOW REGIONAL DIRECTOR! WISHES TO FURTHER THE CAUSE OF FEMALE DIVINE POWER IN AFRICA!
BLESSINGS DAUGHTER AND SISTER, I LOVE YOU
Dear Mum Rasa,

Greetings, I was delayed to send the pictures, because the server in the cafe was down, These are some pictures of I and some church members, we have many woman the men are few because they don't want woman to lead them, so am satisfied with the women that am working with.

RASA: I UNDERSTAND, YOU ARE DOING THE BEST YOU CAN. A JOURNEY OF A THOUSAND MILES IS BEGUN WITH ONE STEP. IT WILL ALL TAKE PLACE. TRUST GOD!

I will send you another picture were I stand alone. I would like to know if you usually have conferences or retreat or seminars as I would like to attend to know more about your mission.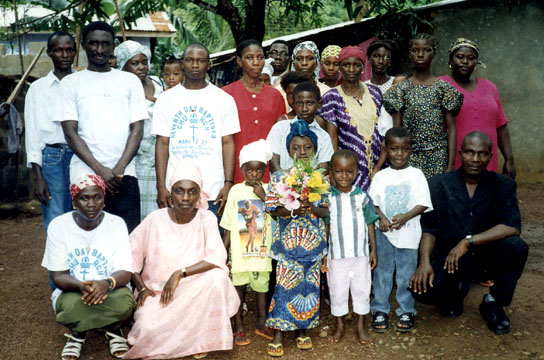 Cecilia (Abu-bakr kainte) in pink & her church


RASA: I HAVE ONLY INSTITUTED THIS COLLEGE/CHURCH GOING STRONG FOR ABOUT A YEAR. WE HAD A MEETING LAST JULY. RIGHT NOW WE ARE GATHERING AND SO FAR NOTHING SCHEDULED, BUT IT WILL HAPPEN IN TIME.


As your regional worker I must know more. I am praying and meditating with your pictures in front of me, and I will continue until we meet in the spirit even before we meet physically.


RASA: THAT IS THE FIRST AND FOREMOST STEP. GET THE SPIRIT ANIMATED AND THE HOLY SPIRIT WILL GUIDE YOU, THE ANOINTING, AND WILL BE POWERFUL IN YOU! AND WILL SHOW YOU THE WAY!


Mum Rasa, do you colleges were your devotees go to study more? If so then I am interested.


RASA: IN TIME. RIGHT NOW, IT IS ONLY INTERNET. MUCH WILL HAPPEN IN THE FUTURE.
I will stop now till I hear from you. Till then stay blessed.

Your devotee,
Cecilia
January 6, 2006

INFINITE LOVE AND LIGHT TO YOU, CECILIA

---
---