THE LIST
FLEMMING & RASA UNITE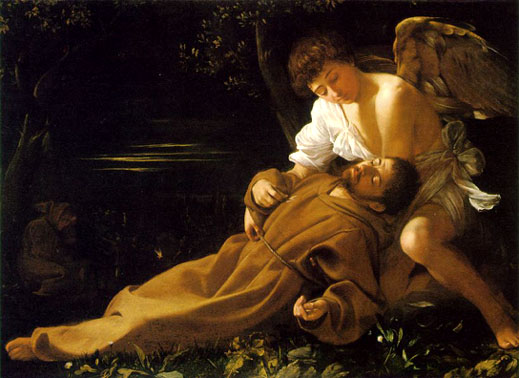 The Stigmatization of Saint Francis
Michelangelo Caravaggio
To Darling Rasa and My Beautiful Friends! Well,I'm reading this message from Dear Alton, and I get the impression,that Alton thinks- that he can freely choose his own Guru,not only that, he seems to believe he can find and choose a Guru,who is 100% to his liking,one that matches all Alton's ideas in every detail. To me this attitude doesn't seem to be the right one, this whole question about The Guru, it might be a lot more complicated if human minds were to understand it. and I'm not denying Free Will.
Here are 4 models/possibilities:
1.Flemming chooses a Guru - Queen Rasa
2.Guru Rasa chooses (or She is calling) Flemming
3.GOD brought Rasa and Flemming together
4.Karma caused Rasa and Flemming to meet
But what is The Truth here? I wonder if Darling Rasa has anything to say here...

True Love,
Flemming
February 10, 2006
DISCUSSIONS ON

---
---