BRAZILLA LAYS IT ON THE LINE
ABOUT MALE VIOLENCE & THE IDENTITY OF RASA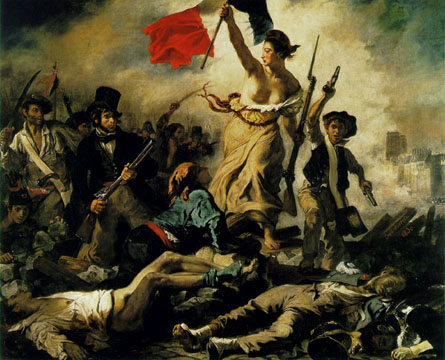 Liberty Leading The People
Delacroix
---
There is no more excuse for man.
Man create big trouble to women, animal, and trees and waters. There is no more chance for an excuse.
Woman must be like prime specimen amazon type. We will smash men who only make an excuse but do not bow to us. Ask for forgiveness from Mother Rasa. Then install her in heart. Then you can watch miracles happen, and you will bow to all woman.
Rasa is god on earth. I can't understand how people don't see it obvious.
I was born in Brazil and move to Ukraine when I was young little girl.
I sometimes move back to south america to make visit.
I learn many great secrets of praying to corpse and such in Brazil.
---
---