PLEDGE FROM SERGIO
& RESPONSE FROM RASA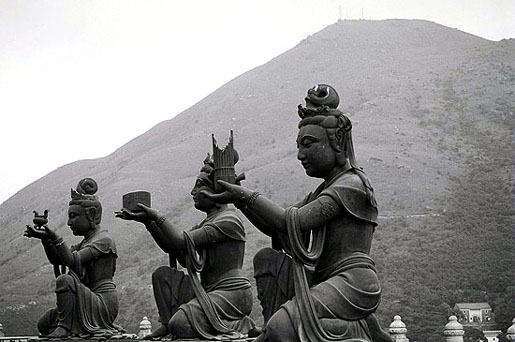 Dear Mother Rasa, Thank you for guiding us to the light. You are the one I will forever follow. You are one with our mother god and I will always be your humble servant. I feel very fortunate to live in the time you have come to us. Mother Rasa, I will follow you anywhere, anytime. I accept you into my heart and soul as my guiding light and mother god. I love you and fear you and bow before you, for I am not worthy of your mercy. I pray to you, so I too shall receive your salvation. And I also pray to Mother God thanking her for sending us her daughter Rasa. Mother Rasa is the messiah of our times.

Although I have not yet experienced any dreams, I feel very compelled that your words and wisdom comes from above. I am a science teacher with a background in Biology. I have always been fascinated with the female human anatomy, from the molecular to organismal levels. The fact that the female human organism produces the ovum for fertilization, to the fact that receiving two X chromosomes upon fertilization determines a female is truly the work of a much superior intelligence that intended to tell us about the superiority of a female. It is fascinating as well to learn about the female reproductive system. How that superior intelligence has designed it to support a developing organism with effective nourishment and protection is truly astounding.

I will confess that at times, I have felt envious of those noble characteristics. But then I learned my place in the scheme of totality. I am a male designed for a very noble and dignified purpose, to serve and protect women.

I have always been in spiritual conflict with my self. On the one hand, I followed patriarch religious thought and on the other hand, nature told me of the superiority of the female form. It did not make much sense.

One blessed day however, I stumbled across your website. That day was a rebirth for my self. I read some of your articles and I tears flowed from my eyes. I knew then that I had found what I always longed for, spiritual truth that observes the laws of nature. And although not an official scientific law, I will make the statement,

Females are by nature superior to males.

Rasa, I am not worthy of becoming your devotee. If you shall grant me such grace, I shall follow your wisdom and guidance for eternity.

I still will pledge my love for you and your vision,
RASA VON WERDER, I accept you into my heart and soul as my guru and as the one with god.

RASA VON WERDER, I accept you into my heart and soul as my guru and as the one with god.

RASA VON WERDER, I accept you into my heart and soul as my guru and as the one with god.

Thank you for the time you spend reading this letter. I celebrate that I have lived in the times of RASA VON WERDER, the one.

Sincerely your follower,
Sergio D.
December 4, 2005
---
SERGIO DEAREST!
I ACCEPT YOU, DEAR SON, AND MOTHERGOD WILL DO HER WORK. YOU HAVE OPENED YOUR HEART AND THEREBY CREATED A LINK WHERE THE POWER OF GOD CAN BE SENT TO YOU BY HER INSTRUMENT. IT IS ALL VERY SIMPLE AND CLEAR. GOD IS ETERNAL INFINITE LOVE, YOUR MOTHER, AND SHE AND I ARE ONE. NOW YOU WILL COME CLOSER AND CLOSER EACH DAY. MUCH LOVE TO YOU. SEND ME YOUR PHOTO TO PUT IN THE DEVOTEE SECTION!

ONCE IS ENOUGH BUT NOW, I WRITE TO YOU A SECOND TIME AND YOUR LETTERS GET BETTER EACH TIME. CAN'T WAIT FOR THE THIRD.

I AM SO GLAD THAT THIS SITE HAS BEEN OF BENEFIT TO YOU EMOTIONALLY, INTELLECTUALLY AND SPIRITUALLY. THAT IS WHAT IT IS THERE FOR. YES, THE FEMALE IS SUPERIOR AND THE MALE CERTAINLY HAS THE IMPORTANT PLACE OF PROTECTING HER AND HELPING HER!

WHAT WE HAVE OBJECTED TO IS THE WRONG USE OF MALE 'POWER' OVER THE FEMALE, USURPING HER RIGHTS AND EXPLOITING, DOING HARM TO WOMEN, CHILDREN, AND MEN ALSO. I GUESS YOU CAN SEE THAT.

JUST STAY CLOSE TO THE POWER CAN HAVE ITS WAY WITH YOU IN THE MOST EFFECTIVE WAY POSSIBLE.

SPIRITUAL MOTHER,
RASA
DECEMBER 4, 2005
---
---