EMAIL TESTIMONY AND DREAM FROM TOM
& RESPONSE FROM RASA
MARCH 24TH 2005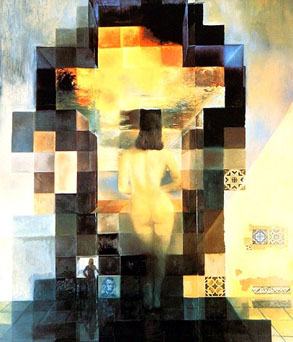 The following is an email I received today from Tom and my response/interpretation to his dream follows:

DEAR RASA,
I HESITATE TO MENTION THIS BUT FINDING YOU AGAIN AND CORRESPONDING WITH YOU HAS HAD AN EFFECT. I RARELY DREAM, BUT I DID DREAM ABOUT YOU A COUPLE OF NIGHTS AGO AND IT WAS QUITE VIVID.
YOU LOOKED LIKE ONE OF YOUR RECENT PICTURES ON YOUR SITE: SHORT BLONDE HAIR WITH THE WHITE GAUZE ALMOST SEE-THROUGH SKIRT TAKEN IN THE OUTDOORS. IN THE PICTURE YOUR BACK FACES THE CAMERA AND IT LOOKED LIKE YOU WERE TOPLESS.
IN MY DREAM IT WAS A WARM, SUNNY DAY SPRING OR SUMMER DAY NEAR A LAKE, JUST LIKE THE PICTURE. YOU HAD ON THE WHITE GAUZE SKIRT AND SOME TYPE OF A WHITE GAUZE BLOUSE ALL OF WHICH WAS, AGAIN, KIND OF SEE-THROUGH. YOU WALKED INTO THE LAKE UP TO YOUR KNEES AND MOTIONED TO ME TO TAKE OFF MY SHIRT AND SHORTS AND GO WITH YOU INTO THE LAKE. NUDE, YOU POINTED DOWN TO KNEEL DOWN IN FRONT OF YOU IN THE WATER.
I LOOKED UP AT YOU AND YOU WERE SMILING AT ME, BUT I HAD TO SQUINT TO SEE YOU DUE TO THE SUN AND THE SUN BOUNCING OFF YOUR BLONDE HAIR. YOU TOOK SOME WATER FROM THE LAKE WITH YOUR HANDS AND, AGAIN SMILING, POURED IT ONTO MY HEAD, SHOULDERS AND BACK, ALL THE WHILE REASSURING ME. I REMEMBER SEEING YOUR BAREFOOT TOES IN THE WATER. YOUR TOENAILS WERE RED.
BAPTISM? MAYBE. EROTIC? YES... BUT NOT OVERTLY. MORE SENSUAL THAN ANYTHING ELSE.
IT WAS A NICE DREAM. WHAT DO YOU MAKE OF ALL THIS?
MY RESPONSE & INTERPRETATION OF TOM'S DREAM
WHAT A BEAUTIFUL DREAM. I BELIEVE I DID BAPTIZE YOU. WHENEVER PEOPLE COME HERE OR VISIT ME, WHO WERE NOTI BAPTIZED, I TAKE THEM TO MY POND AND BAPTIZE THEM. MANY GROWN MEN. IF WE MEET ELSEWHERE, I ALWAYS CARRY WATER & BAPTIZE. TAKING OFF THE CLOTHES IS A SYMBOL OF BEING 'NAKED' OR 'OPEN ' BEFORE GOD. HAVING THE HEART, MIND, WILL OPEN. THE WHITE CLOTHES ARE PURITY....THE WATER IS GRACE.....GOD REACHES ALL OF US WHEREVER WE ARE AT....EVERYONE HAS SIN, LUST TO SOME DEGREE, GREED, FEAR, ANXIETY. WE ARE ALL ANIMALS & HUMANS, & THAT IS WHAT THE FLESH IS LIKE. BUT YET, GOD IS WITHIN US & WE HAVE TO REACH OUT TO GOD INSIDE & OUTSIDE & MAKE CONTACT. I THINK THE CONTACT HAS BEEN MADE BETWEEN YOU & ME. ALTHOUGH YOU COULD NOT COME HERE PHYSICALLY, WE MET SPIRITUALLY, BECAUSE YOU OPENED YOURSELF TO MY SPIRITUAL CALL.....I AM HERE TO SAVE SOULS FROM HELL & DELIVER SOULS FROM PURGATORY, & TO BE HERE FOR THOSE ON EARTH WHO WANT TO COME CLOSER TO GOD (WHO ARE ALREADY SAVED) BUT WANT TO HAVE MORE OF GOD. I HAVE BEEN WISHING TO MEET SOULS WHO NEED ME - BUT THIS IS SLOW......MOST PEOPLE WHO WRITE ME ARE HUNG UP ON SEX & ASHAMED AND EMBARRASSED & I THINK THEY ALSO ARE AFRAID GOD WILL TELL THEM TO STOP DOING SEX. THEY HATE THE WAY THEY ARE, BUT THEY FEAR GOING TO A HIGHER LEVEL. WHEREVER A PERSON IS, IF THEY WOULD JUST TAKE SOME TIME OUT FOR GOD, THEY WILL COME CLOSER TO GOD.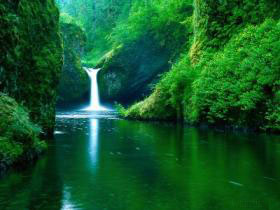 I FORGOT. THE RED TOENAILS; BEING BAREFOOT IS A SIGN OF RENUNCIATION (DISCALCED CARMELITES, REFORMED CARMELITES) & RED IS A SYMBOL OF SACRIFICE. SINCE THIS IS ALL I HAVE ON MY FEET -- RED TOENAILS, I THINK IT REPRESENTS SACRIFICE & RENUNCIATION, BEING CELIBATE, GIVING UP ALL THE THINGS OF THE WORLD. THE WHITE GAUZE IS CLOTHING OF BEING READY FOR GOD - ALSO, ANOTHER GREAT SYMBOL BECAUSE THIS IS SEE-THROUGH, IT IS A VEIL. YOU ARE LOOKING ON THE OTHER SIDE OF THE VEIL, AT GOD & AT ME, AT WHAT IS HAPPENING IN THE PURELY SPIRITUAL WORLD. BEING "BLINDED" & HAVING TO SQUINT AS YOU LOOK UP TO ME OR AT ME, IS THE SAHASRARA OR HALO IN & AROUND MY HEAD, BECAUSE I THINK ONLY OF GOD.......GOD HAS CONSUMED ME, & THE GRACE OF GOD IS SO STRONG HERE, & YOU ARE SEEING IT.....